OUR PLATFORM
Advances in genomics over the past several years have given rise to enormous amounts of data. Genomic data from population and clinical cohorts, coupled with vast health and lifestyle data can generate important biological insights in human health, but only if that data can be stored and analysed in new and more sophisticated ways. Indeed, advances in genomics will be made – or hindered – by bioinformatics analytical capacity.
The Canadian Data Integration Centre (CDIC) will offer "soup to nuts" analytical and bioinformatics support to genomic researchers by providing the software and analytic systems to collect and harmonize data, analyze it and electronically publish the results.
CDIC will offer opportunities for leading-edge trans-disciplinary health research and big data approaches that are unprecedented in Canada.
We offer support to the biopharmaceutical industry in biomarker discovery, development and repurposing.
To discuss a potential project, learn more about the services we offer, or to order a service, please use one of these links:
WHAT WE DO

Our services are critical in assisting researchers to understand the causes, prevention and treatment of complex human diseases. We will work with other large-scale projects, delivering client-oriented data transfer services that are customizable to researchers' needs. CDIC will assist in:
Design, collection, assembly and analysis of complex human genomic, clinical and phenomic data and the development of standards for statistical analysis
Assimilating and Harmonization of data from multiple sources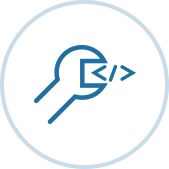 Development of integrated data portals and analytical tools to permit researchers to effectively mine the data. Including use case development, wireframes, prototyping, implementation and documentation
Providing services for Data Linkage to administrative data
With access to some of the largest "-omic", clinical and phenomic data in the world, our teams are international experts in complex analyses for purposes of discovery and development in:
Who we are
Executive Committee
The Executive Committee leading the CDIC bring together world-class expertise in the collection, harmonization and electronic publication of phenome- and genome-scale data.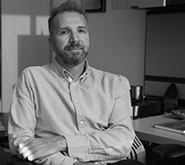 Philip Awadalla
Ontario Institute for Cancer Research
University of Toronto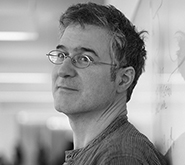 Lincoln Stein
Ontario Institute for Cancer Research
University of Toronto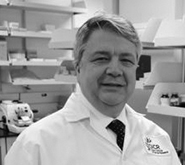 John Bartlett
Ontario Institute for Cancer Research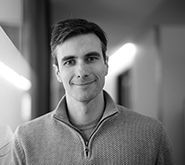 Jared Simpson
Ontario Institute for Cancer Research
University of Toronto
Trevor Pugh
Ontario Institute for Cancer Research

Team Members
Julie Hussin
Montreal Heart Institute
Stephen Montgomery
Stanford University
John Novembre
University of Chicago
Christina Yung
OUR COLLABORATORS
OUR SPONSORS
Contact Us
If you are interested in our services or getting involved with the project, we would love to hear from you.